!-Write header file to page -->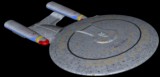 - VB6 runtime files (994kb) - Only download these if you get a dll not found error (msvbvm6.dll) at startup.

- DirectX8 Home-user - Quadrant Wars requires DirectX8 to play.
Star Trek (tm) ® and © 2001 Paramount Pictures. All rights reserved.
Star Trek and related marks are trademarks of Paramount Pictures.
No infringment of copyright/trademark is intended.